Leaderboards are a dynamic feature that ranks token holders based on their total earnings for a specific creator and their weekly rewards. They allow token holders to easily track their ranking and accomplishments in comparison to their fellow members of the P00LS community.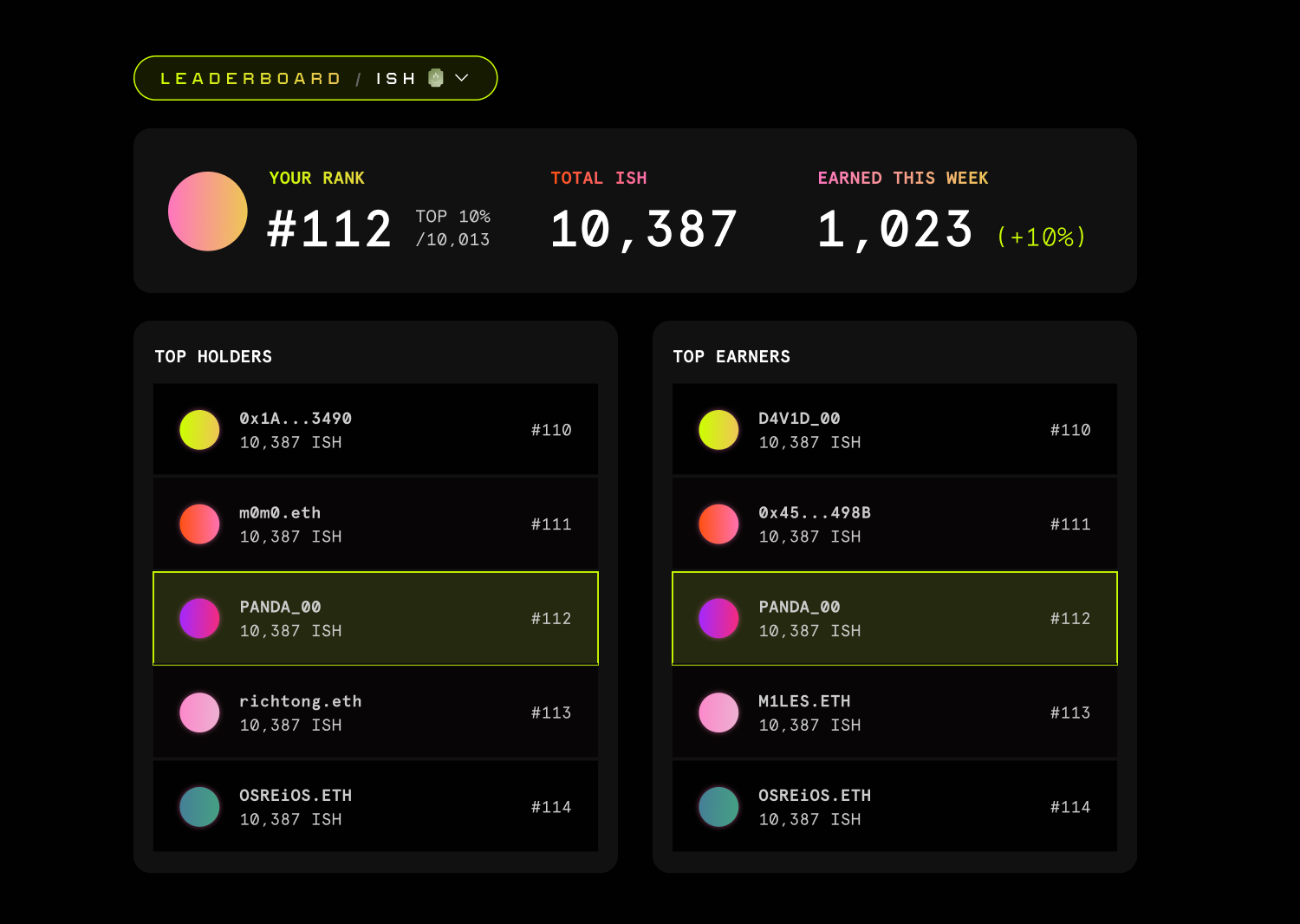 Overall Leaderboard (Total Earnings for a Specific Creator):

Displays the cumulative earnings for a selected Creator over all time.

Weekly Rewards Leaderboard (Weekly Token Earnings for a Specific Creator)

: Reveals the top earners within the current week.

Top Holders and Top Earnings:

Highlights individuals or accounts with holdings and earnings similar to your own.

Personalized Leaderboard:

Automatically presents the leaderboard where you have the highest ranking as the default view.

Wallet Token Dropdown:

Grants unrestricted access to all tokens within a user's wallet.

Leaderboards Dropdown Order:

Arranges the list of leaderboards in descending order from the highest-ranked user to the lowest-ranked user, ensuring that the currently selected or active leaderboard remains at the top position.

Leaderboard Share Link:

Allows users to share their own ranking via a publicly accessible link provided on their page.
Users are required to transfer tokens to their wallets in order to access the Leaderboard.

Rankings are determined based on a user's overall holdings and their weekly earnings.

Leaderboards are updated hourly

All holders with tokens in their wallets will gain access to personalized Leaderboard views.

Within these personalized views, holders will see the six ranked holders adjacent to their position on the Leaderboard.

Users can easily switch between Leaderboards for different tokens they hold by utilizing the dropdown menu located at the top of the page.