Distribute tokens with a link or QR Code
A token code is a
link
or
QR Code
that directs a user to the P00LS app to redeem their tokens in their account.
Each token code has a specific number of
Redeems
and
tokens earned
per redeem.
The number of redeems is equal to the number of people who can earn the tokens. Each code allows one redeem per person.
Each redeem earns a specific number of tokens.
Example:
1 redeem earns 100 tokens. One token code has 50 redeems available.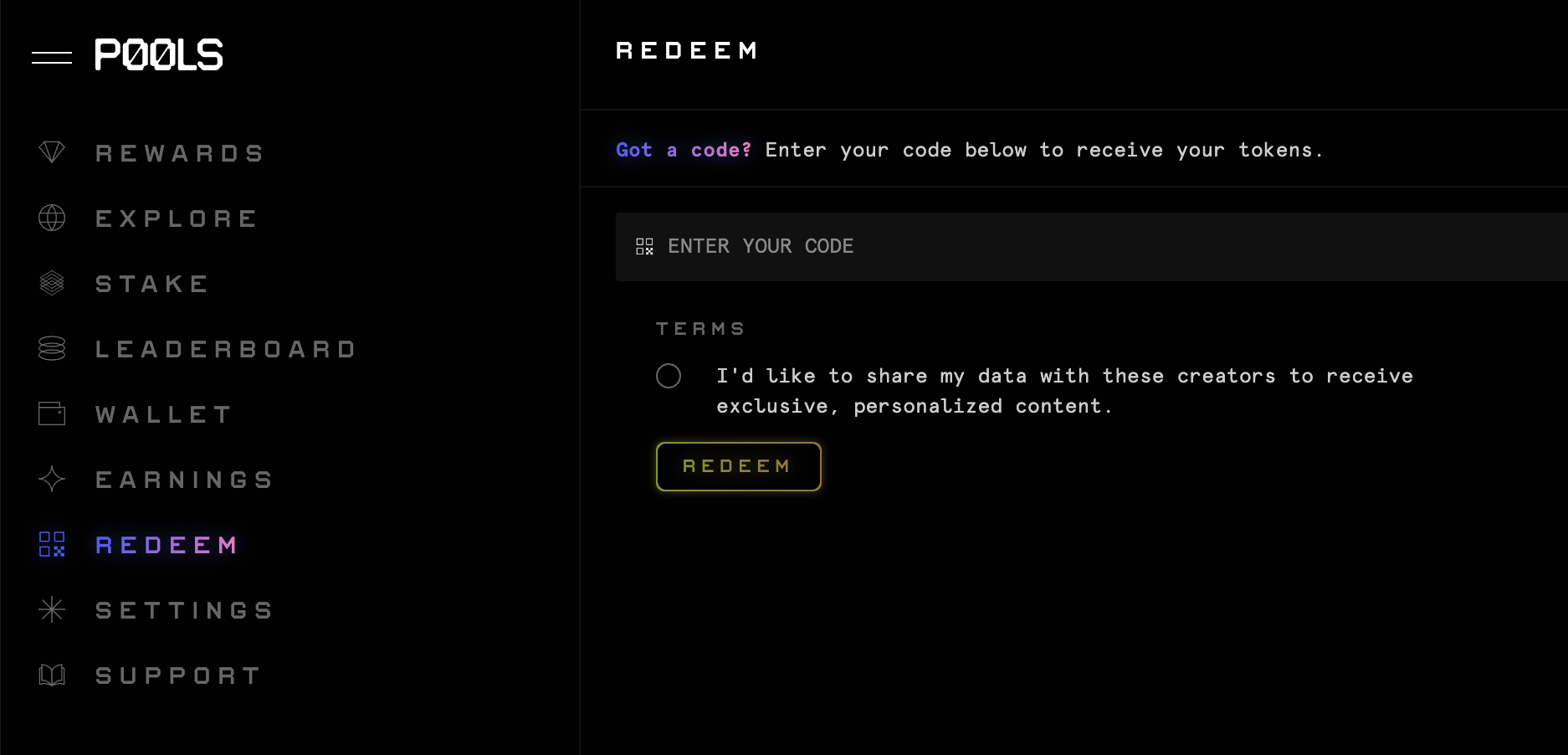 Links are best shared on digital platforms, such as on social media, pinned at the top of Twitter spaces, DM's, in emails or in digital chat rooms.
QR codes are best for in-person distribution, such as on your phone, printed on posters/cards, or projected on screens.
Step 1:
Login to the Creator Portal
Step 2:
Click on
Codes
in the left side Menu

Step 3:
Select the
Create Code
button in the Top Right Corner

Step 4:
Fill out the Typeform and submit to the P00LS team
Step 5:
P00LS will send you the Token Code within 24 hours