Community mapping, deep insights, rewards and fan UX
There are many reasons for a creator to use P00LS:
Mapping Your Community

- You're a creator, you've made 345 different NFTs, and you are active on 4 different dApps. You also have one P00LS creator token that allows you to track and identify your community anywhere they are. The token creates a hierarchical structure for your audience, with the most engaged member having the highest token balance.

Deep Insights

- Using the composability of web3 data, you can leverage deep insights about your audience using your token. What's a holders net worth, what are they currently purchasing, who else do they follow, etc - all important data to better understand your community.

Audience Reward

- Your audience continuously receives tokens for holding your NFTs, following you on Lens or any other web3 engagement. The token is a representation of their engagement, allowing holders can flex their balance and ranking in your community.

Limited Transferability -

Fans who hold your token can not buy or sell your token, and sending or receiving tokens is permissioned on the token allowlist. This relieves you of any speculative concerns, and allows you to treat your token exactly like loyalty points.

Composability

- Everything is on-chain: you can use the token on 3rd party platforms in web3 very easily. For instance, you can create a pre-mint list for your next NFT using only your P00LS token as a gating condition.

Great Fan Experience

- Imagine a fan listening 1,000 times to your album on Spotify, then automatically getting a free ticket to your show on Ticketmaster. By engaging with you on web3 platforms, your fans are automatically rewarded with tokens directly in their wallets each week. They can then use their tokens to access exclusive experiences and content curated by you -

all of this by simply being a fan

.
With over 100 web3 engagements offering weekly token rewards, Black Dave uses the KURO Token to unite his community, bridging the gap between his community across Blockchains and Protocols. The token provides him with a comprehensive and ranked view of his web3 community, and provides him with valuable insights into his audience's preferences and behaviors.

Shilly rewards their dedicated fans with the opportunity to use MOSH Tokens to buy exclusive merch like Hoodie Sweatshirts or T-Shirts on Perk Shop. Fans holding substantial token amounts and demonstrating continued support for the band can purchase exclusive merchandise, turning their loyalty into tangible rewards and unique collectibles.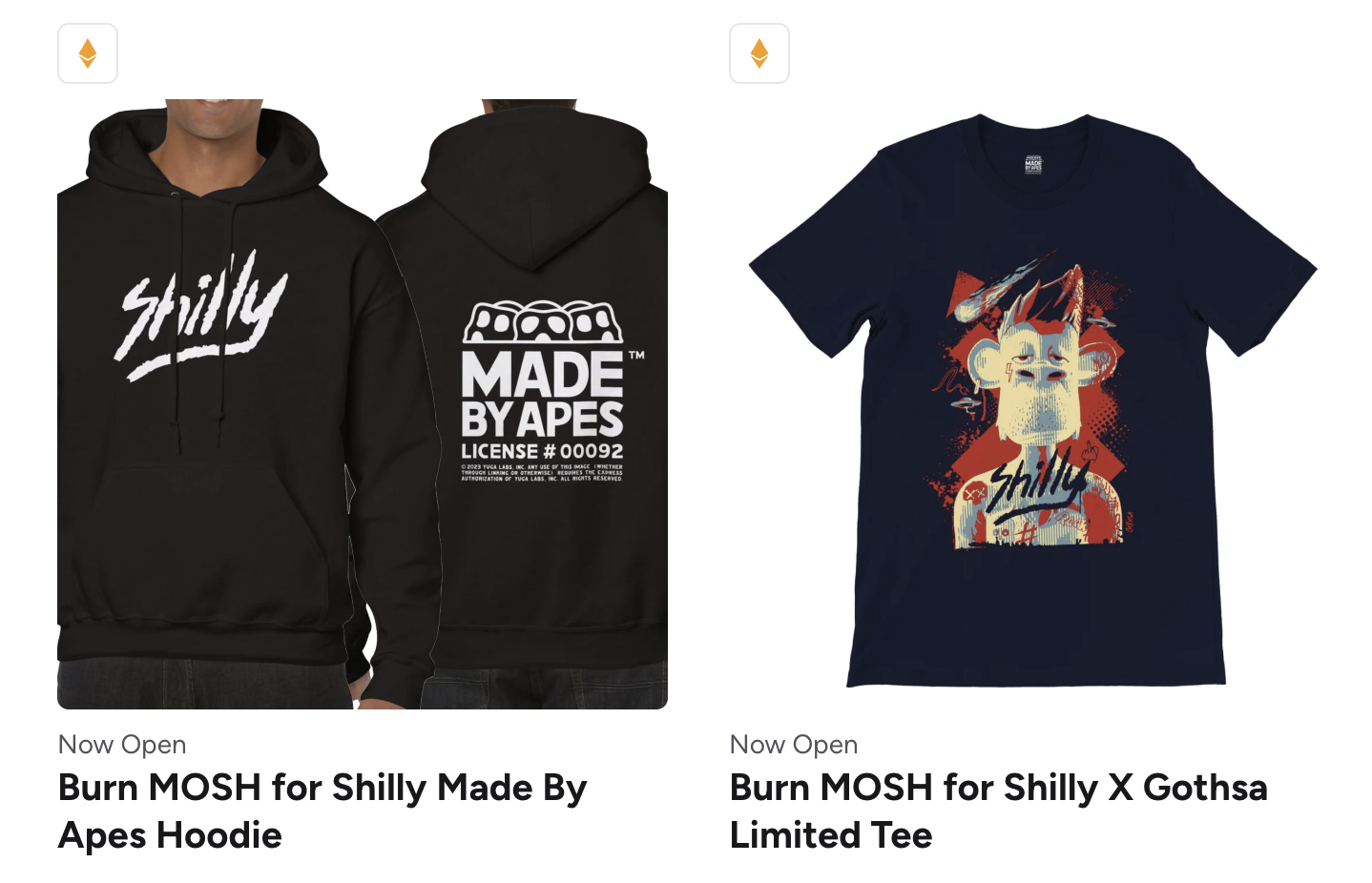 Cam Murdoch's Surf Noir world, powered by the SHELLZ token, gives his fans access his exclusive experiences on Lens Protocol. SHELLZ holders can gain access to his Orb Community, collect Cam's posts with SHELLZ on Hey, and gain exclusive entry to Cam's token gated livestreams. As the project grows, SHELLZ will evolve into an in-game currency, granting token holders participation opportunities throughout the Surf Noir experience.