Tokens, Creator Portal, App, 00 Token + any web3 application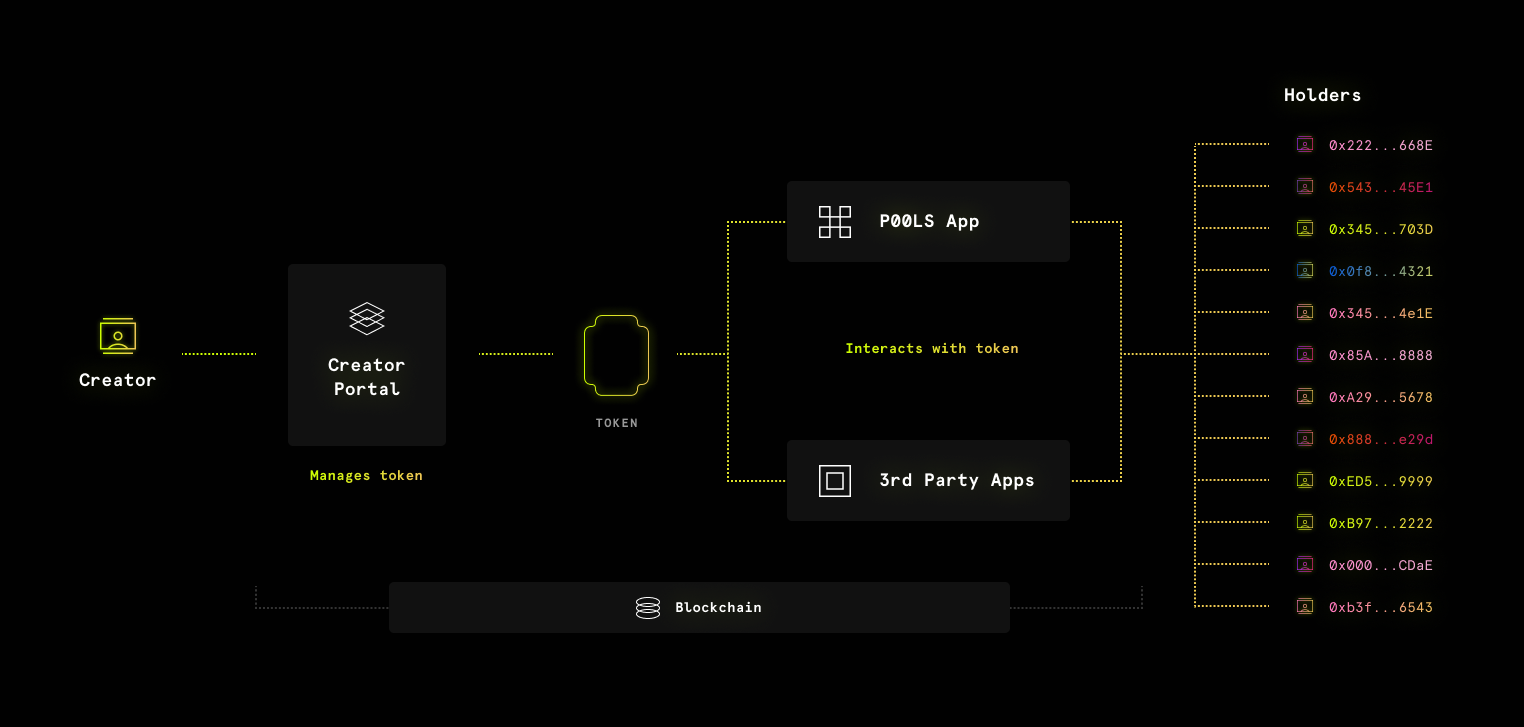 Creator Tokens are the backbone of the P00LS protocol. Each Creator has their own token which is minted as ERC20 tokens on multiple EVM compatible blockchains.
The Creator Portal is the interface where Creators can independently create and manage their token:
Explore Token Holder Data

Create Token Collectibles

Explore Token Utility and Integrations
The P00LS App is the interface where holders can interact with the Creator Tokens they hold.
Any third party application, platform, or protocol that recognizes or integrates ERC20 tokens is compatible with P00LS. A non-exhaustive list:
The 00 token is the governance token for P00LS. It's an ERC20 token available on Ethereum mainnet and Polygon. Some of the key benefits of 00 token holders:
Voting rights on P00LS governance

Collective ownership of 00 Treasury