Understanding Your Token Economy
A Token Economy is the aggregate of all Token Rewards for one creator. It shows how tokens are distributed to holders over time.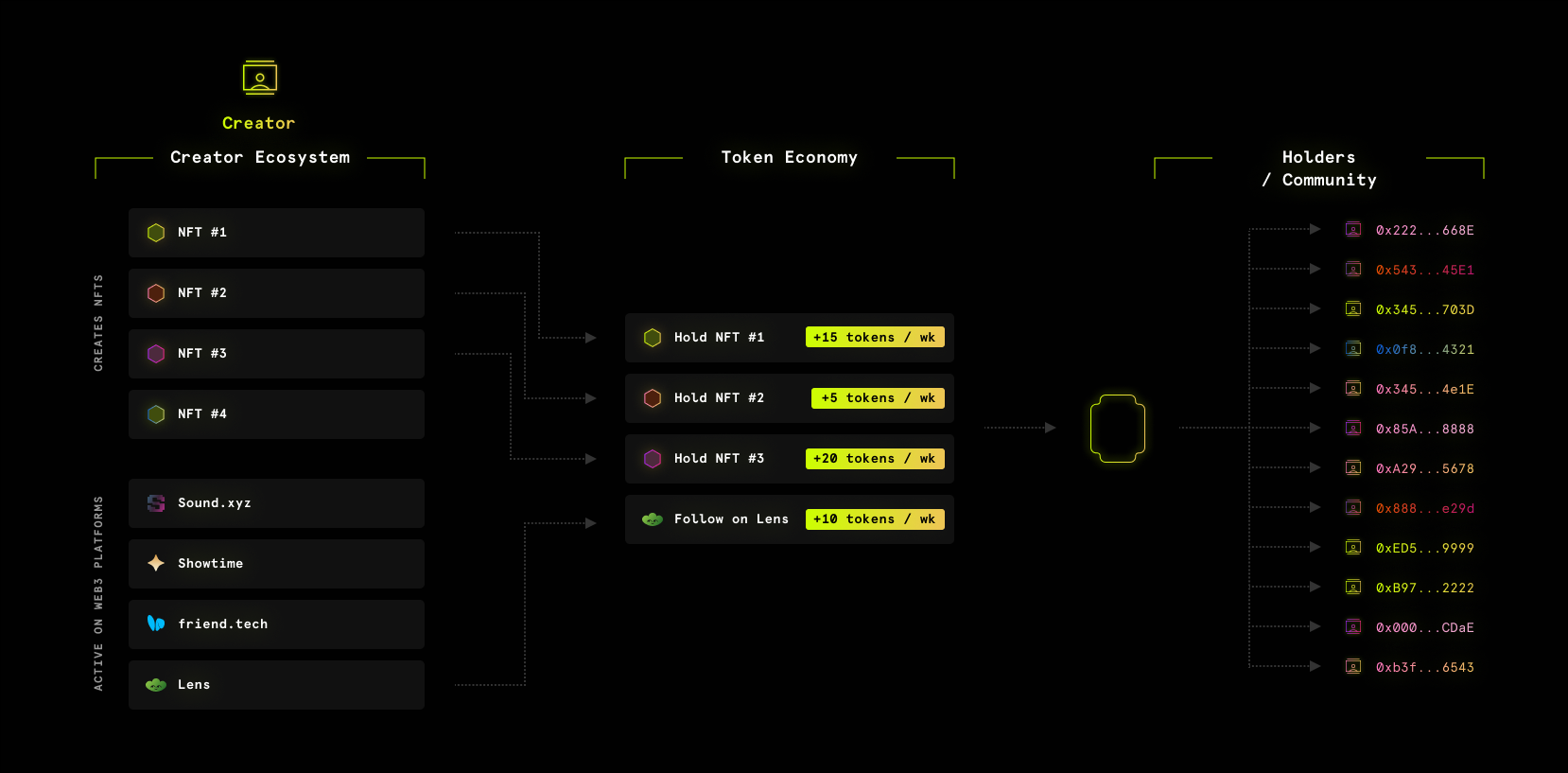 Navigate to Rewards in the main menu of the Creator Portal to easily access and view the components of your Token Economy. This includes details such as the reward type, size, and the number of holders involved.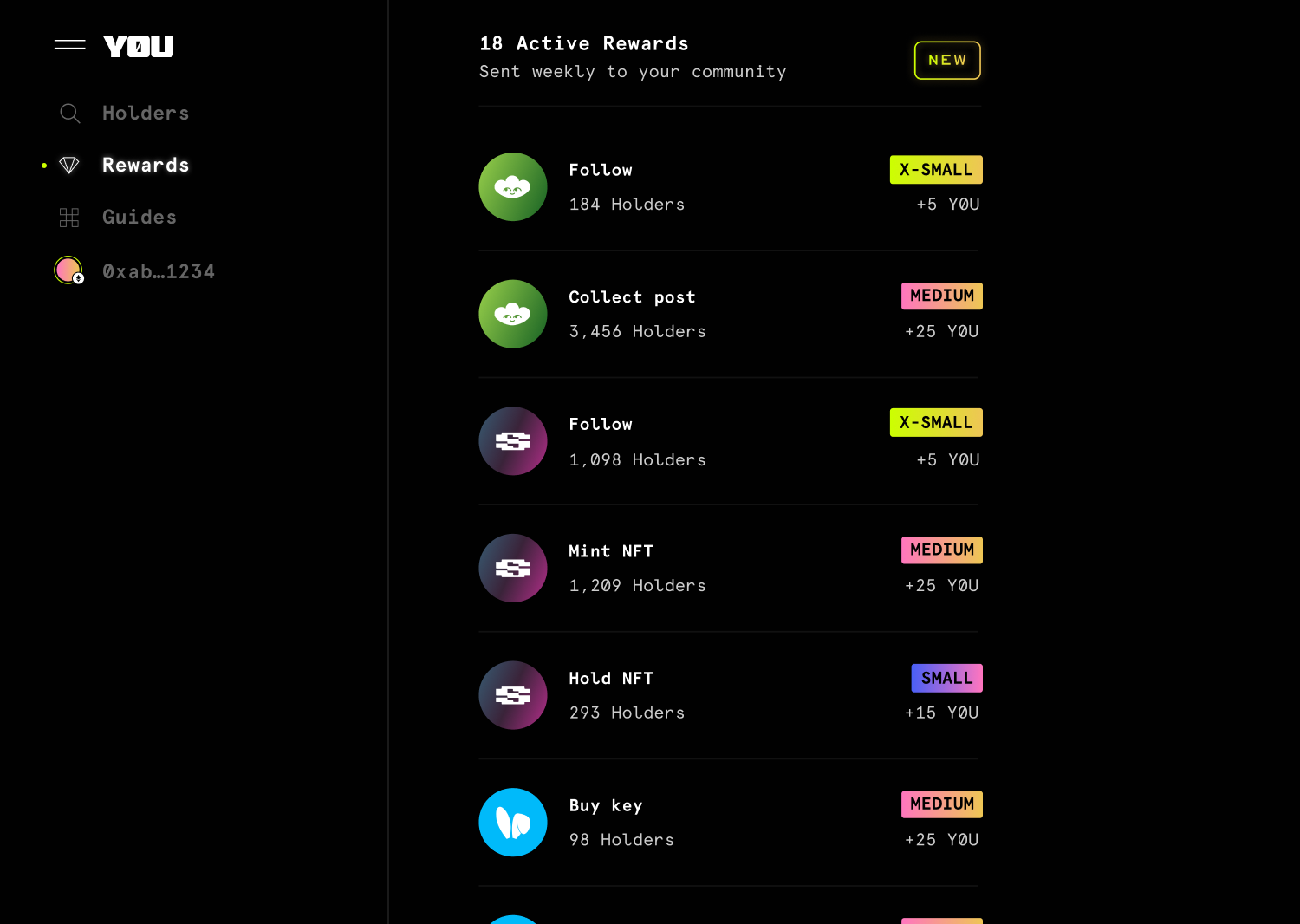 Creators can modify their Token Economy directly through the Creator Portal:
(Coming soon) Token Economy Auto-Updates