Start building your own token on P00LS
P00LS protocol is in public beta. As a Creator, you need to be added to the allowlist to be able to create your P00LS token. To be added to the Allowlist, please fill out this
Waitlist Typeform
​
If you are on the P00LS allowlist, you can now create your Token! Follow the steps below to get started:
Step 1:
Connect Your Allowlisted Wallet
Your wallet should be a personal Ethereum address under your control (such as Metamask or Ledger)

The address should not be a deposit address from a centralized exchange (like Coinbase or Binance)

Make sure your seed phrase is securely backed up and stored in a safe place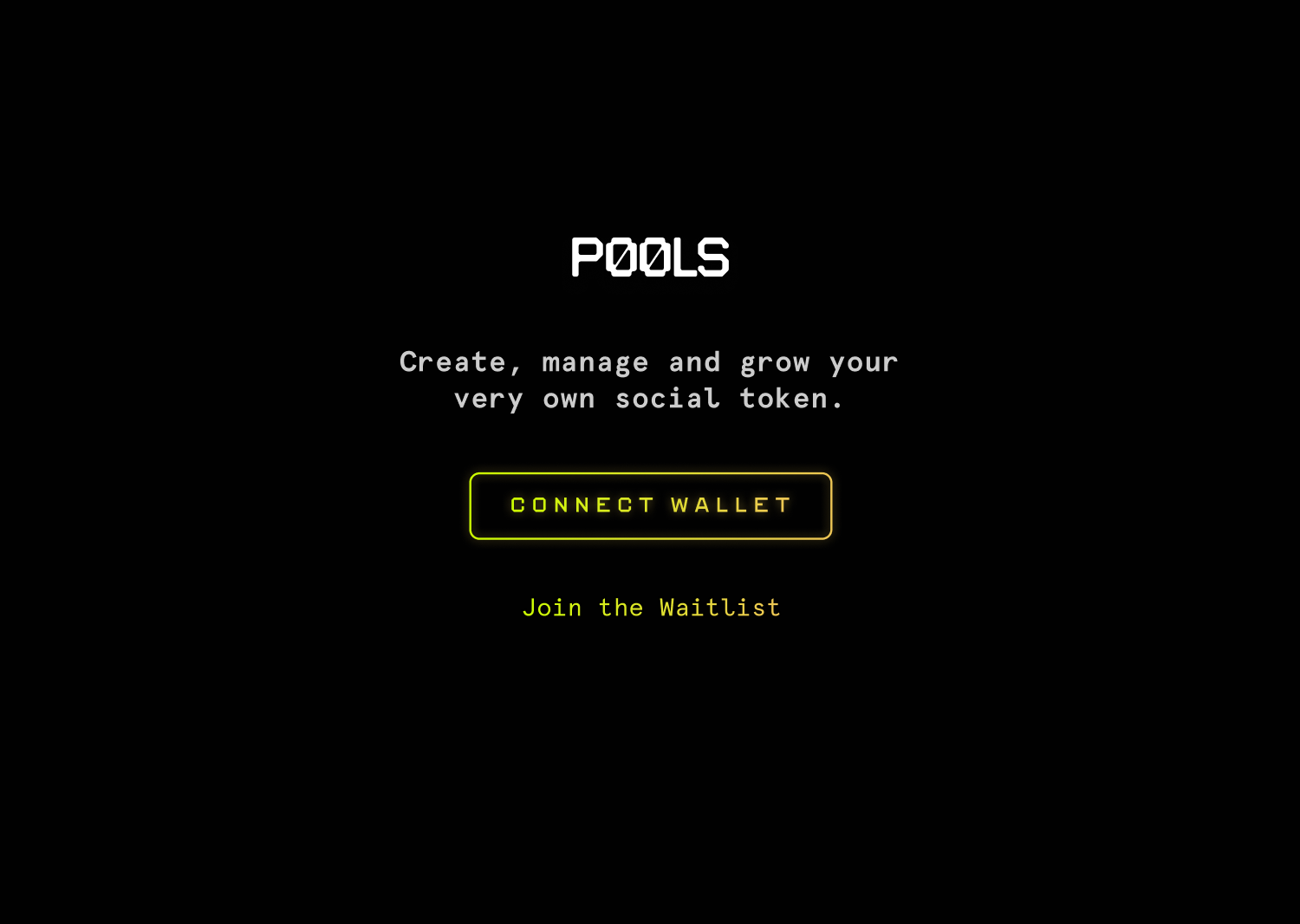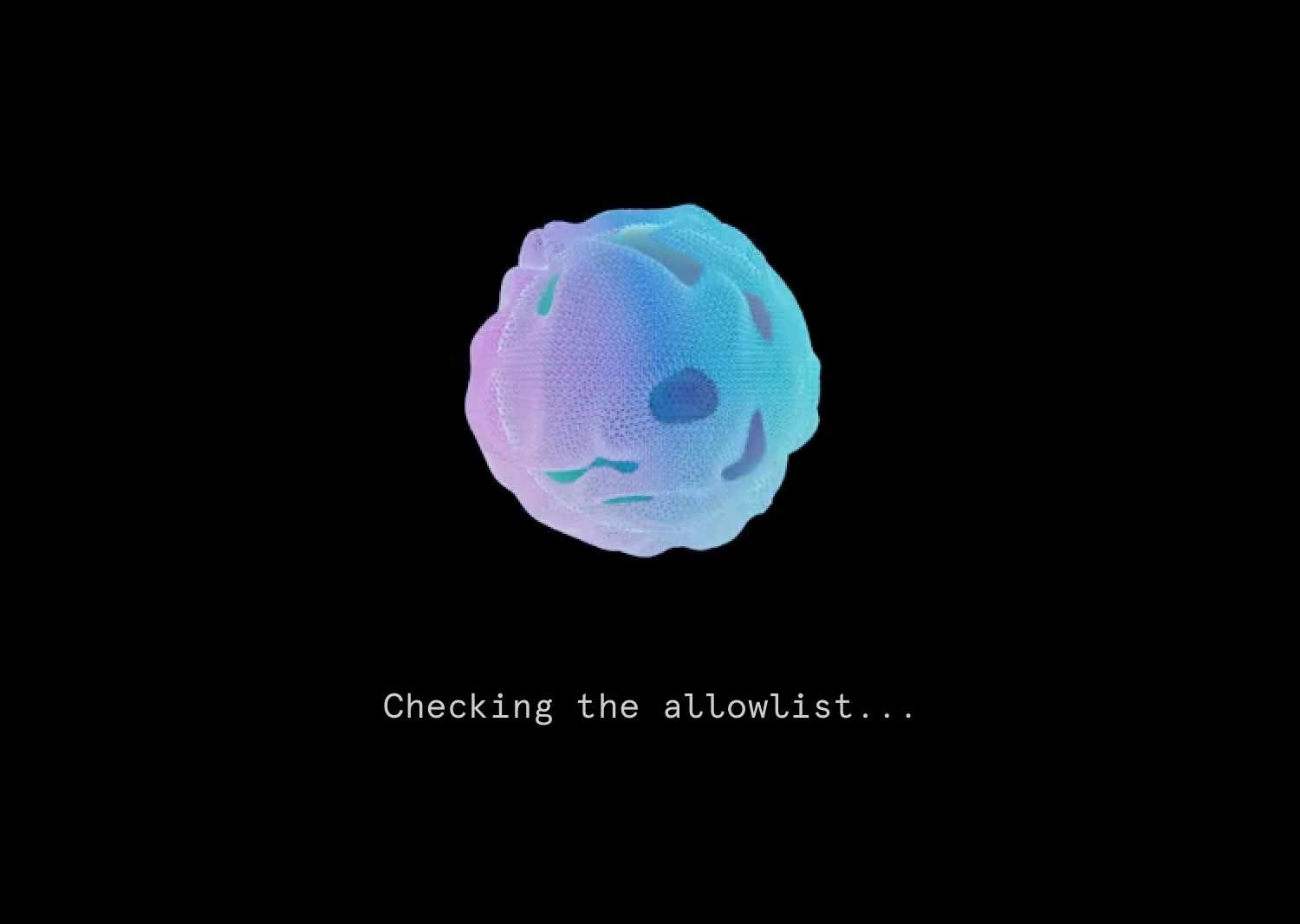 Step 2: Take a look at your top 10 Community Members
We will scan multiple blockchains to find all of your web3

Engagements

: NFTs, POAPS, and platform or dApp Profiles

Once this is complete, you will get to view your Top 10 Community Members, along with some information about each future token holder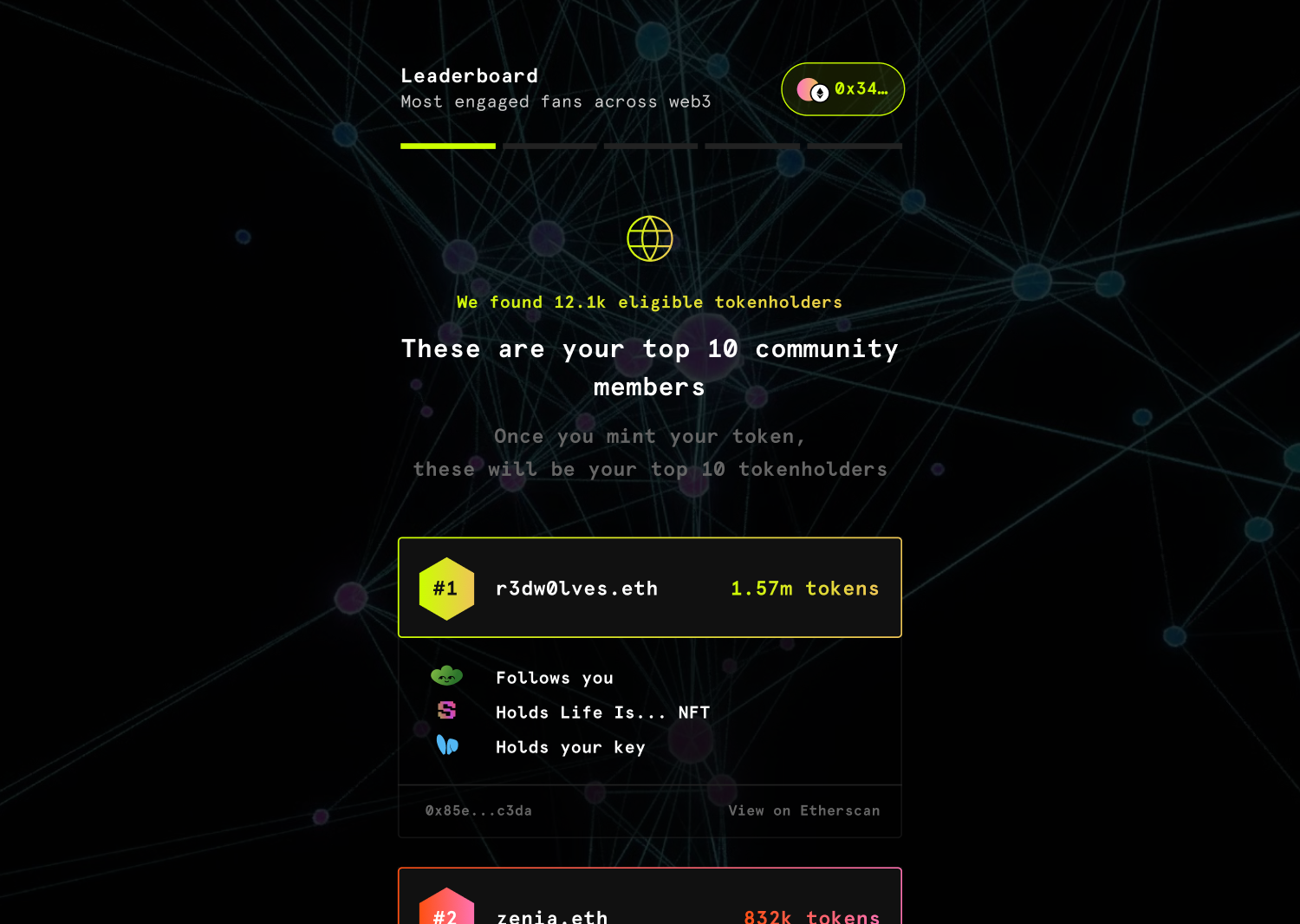 Step 3:
Configuring Your Token details.
Now it's time to start creating your token

Review standard minting details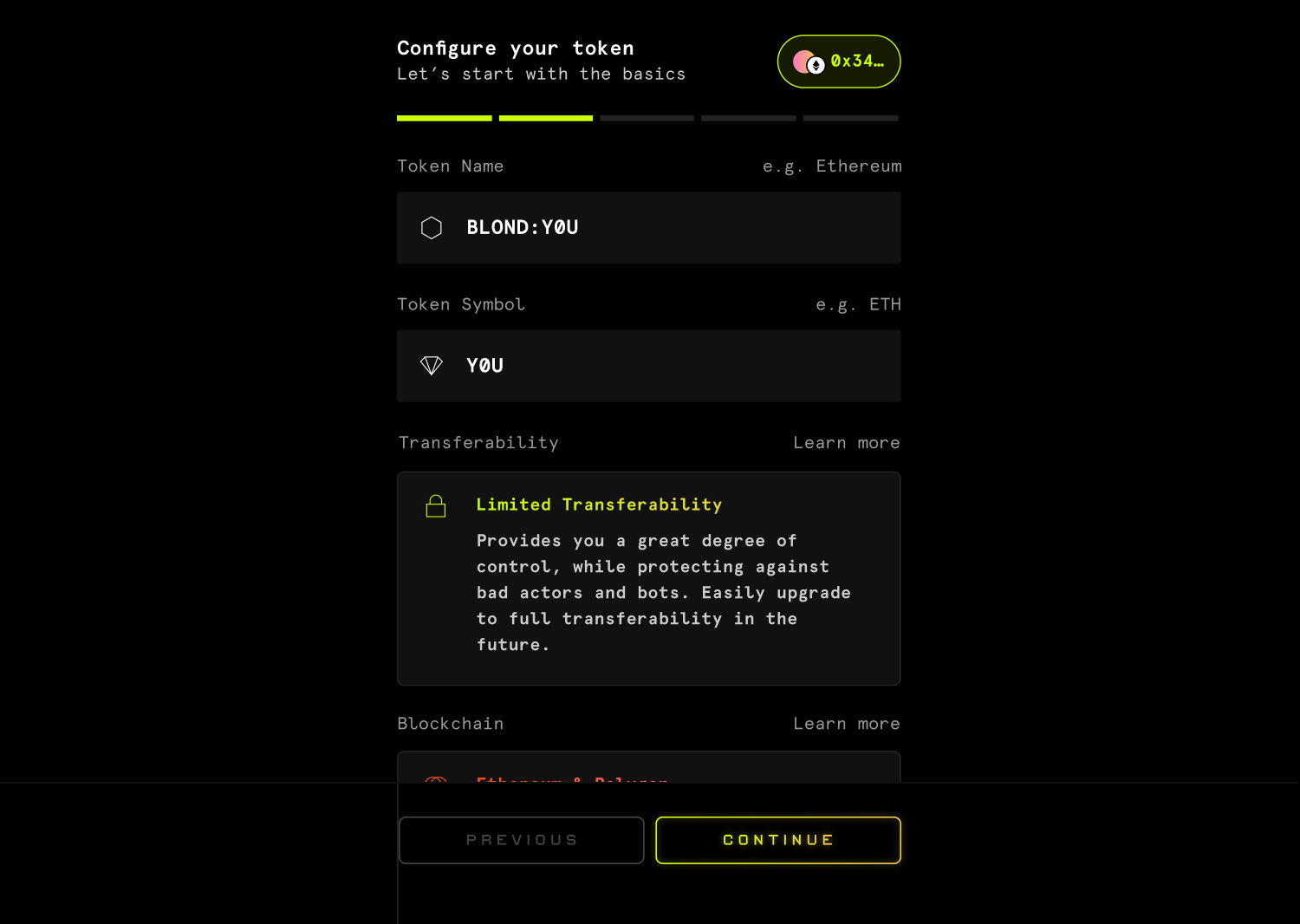 Step 4: Review Airdrop Token Rewards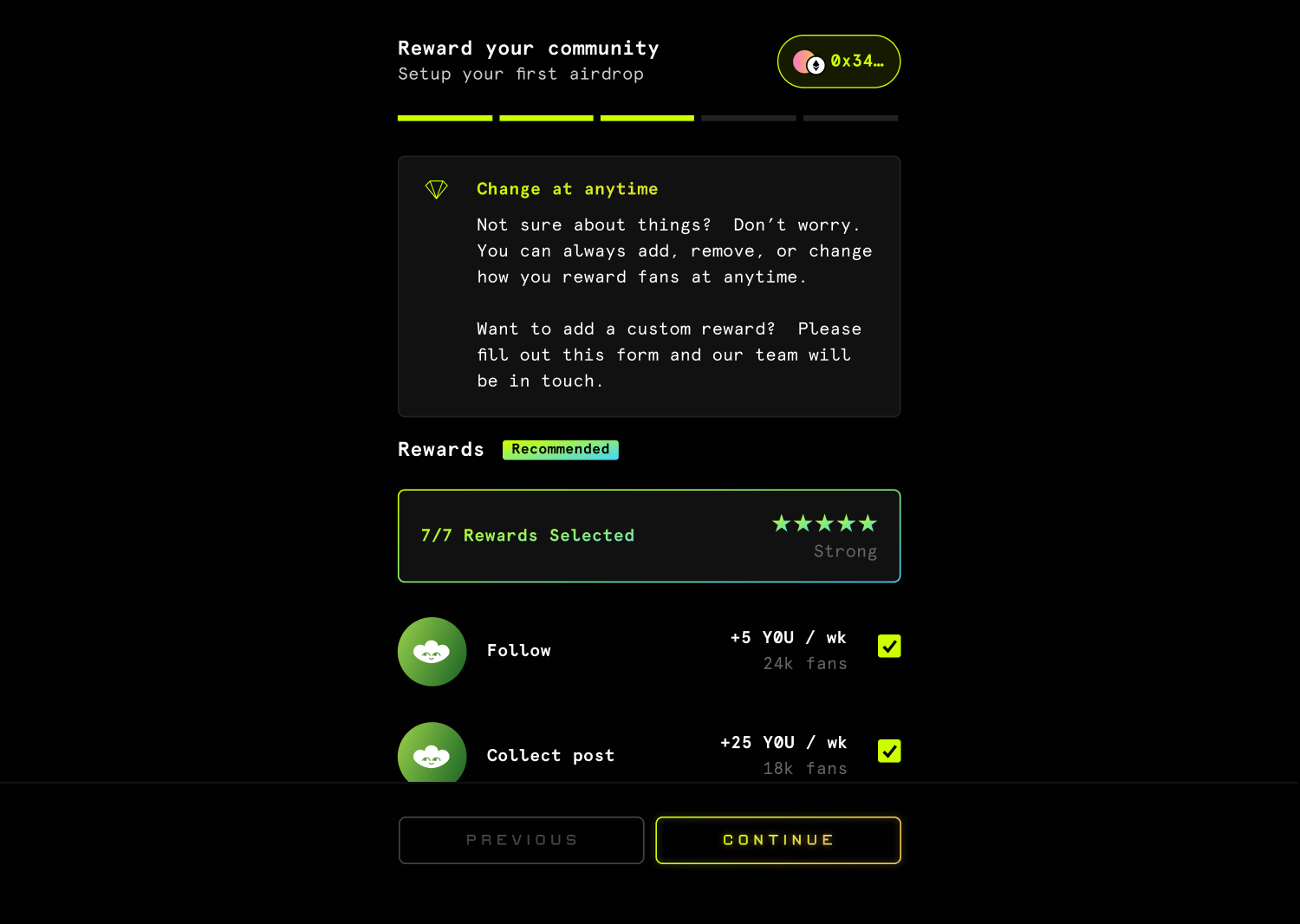 Step 5:
Review all of your Token and Airdrop details
Token Names cannot be changed after minting

Transferability and Token Supply can be updated after minting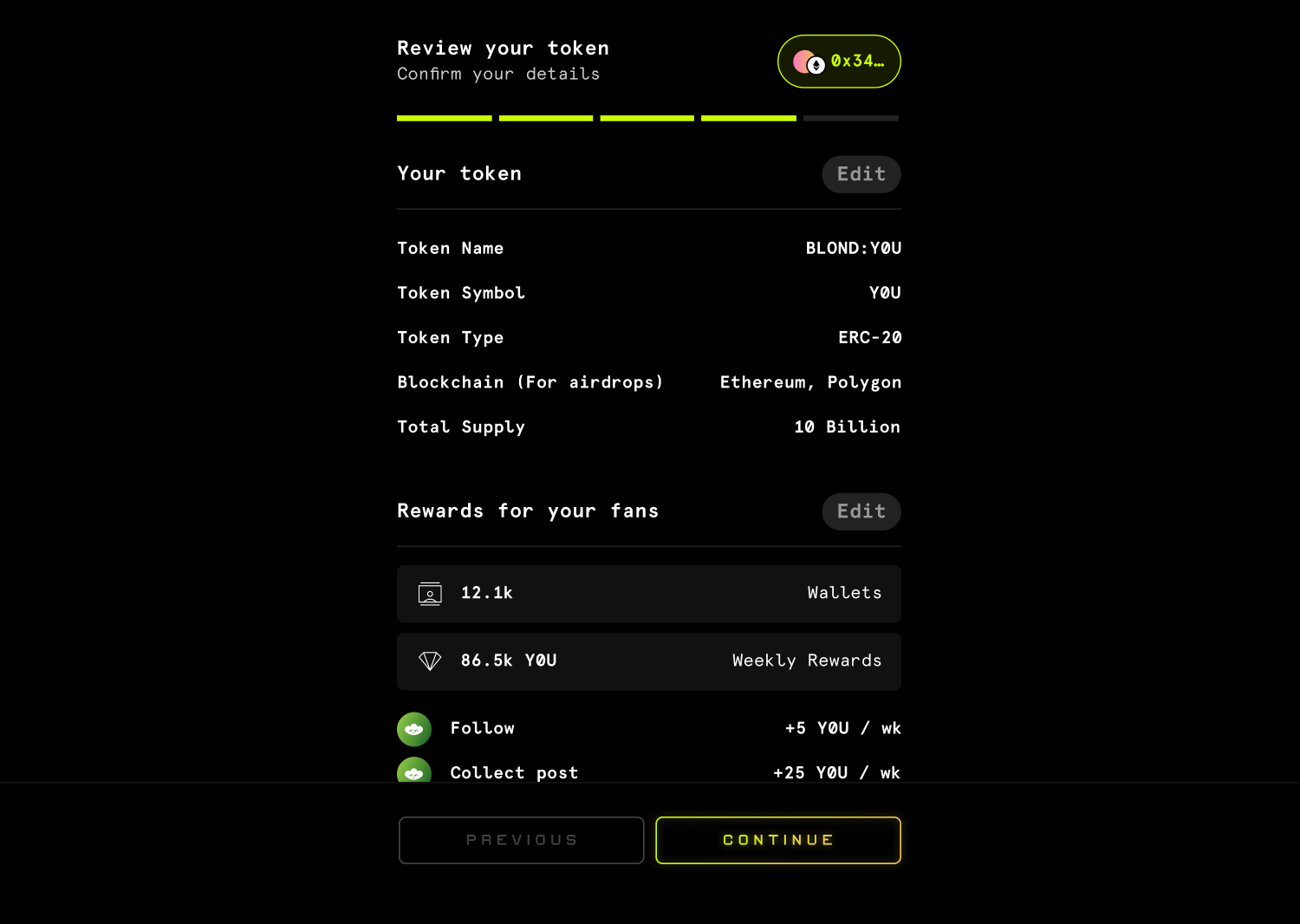 Step 7: Mint and Airdrop your token
Minting a token is the process of making a new creator token and adding it to a blockchain

The Airdrop will send tokens directly to the wallet addresses who are participating in the Rewards you reviewed

At this stage, you will be prompted to pay the gas fees associated to minting and airdropping your token

Once you pay the gas fee, your Token is minted right away

The Airdrop to your community can take from 30 mins to 36 hours to process. When prompted, provide P00LS with your email so we can keep you up to date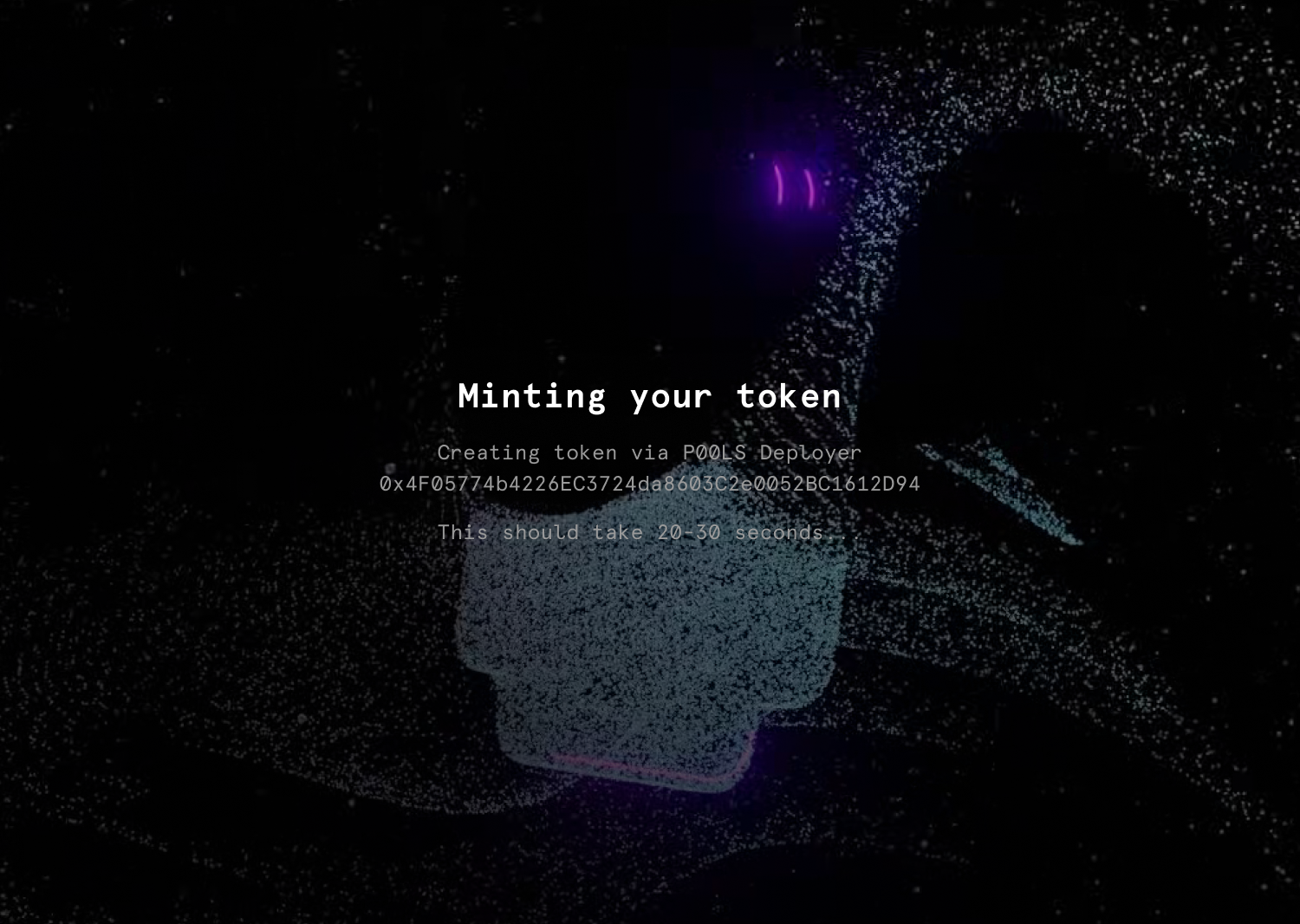 Step 8:
You have a token!
You will be prompted to input your email so we can keep you up to date on your airdrop

You will receive your Token Address and a link to Polygonscan to view your token on-chain

We'll provide you with helpful links on P00LS so you can get started with building your token community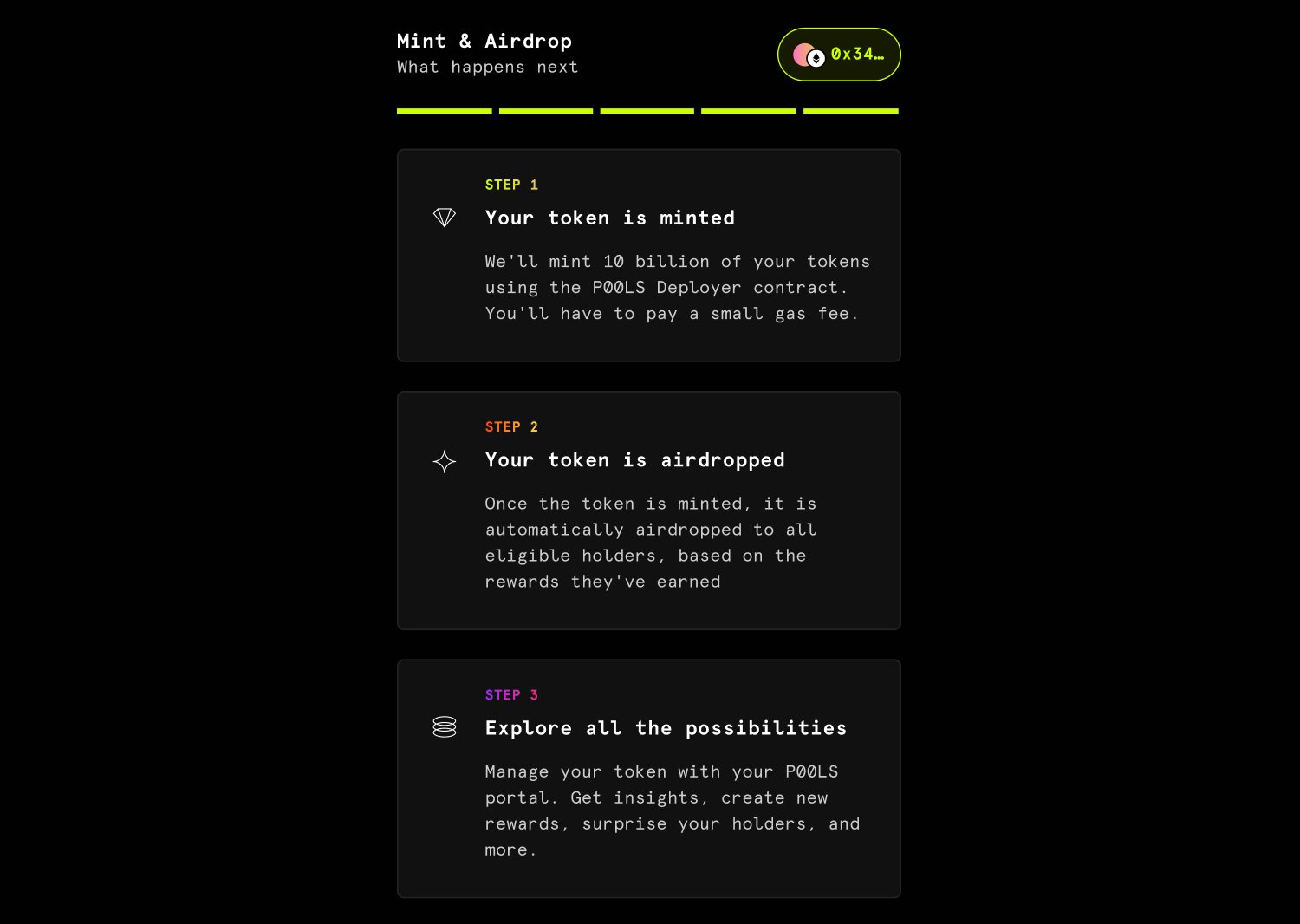 If you have any questions while going through the onboarding process, you can reach out to [email protected]